Home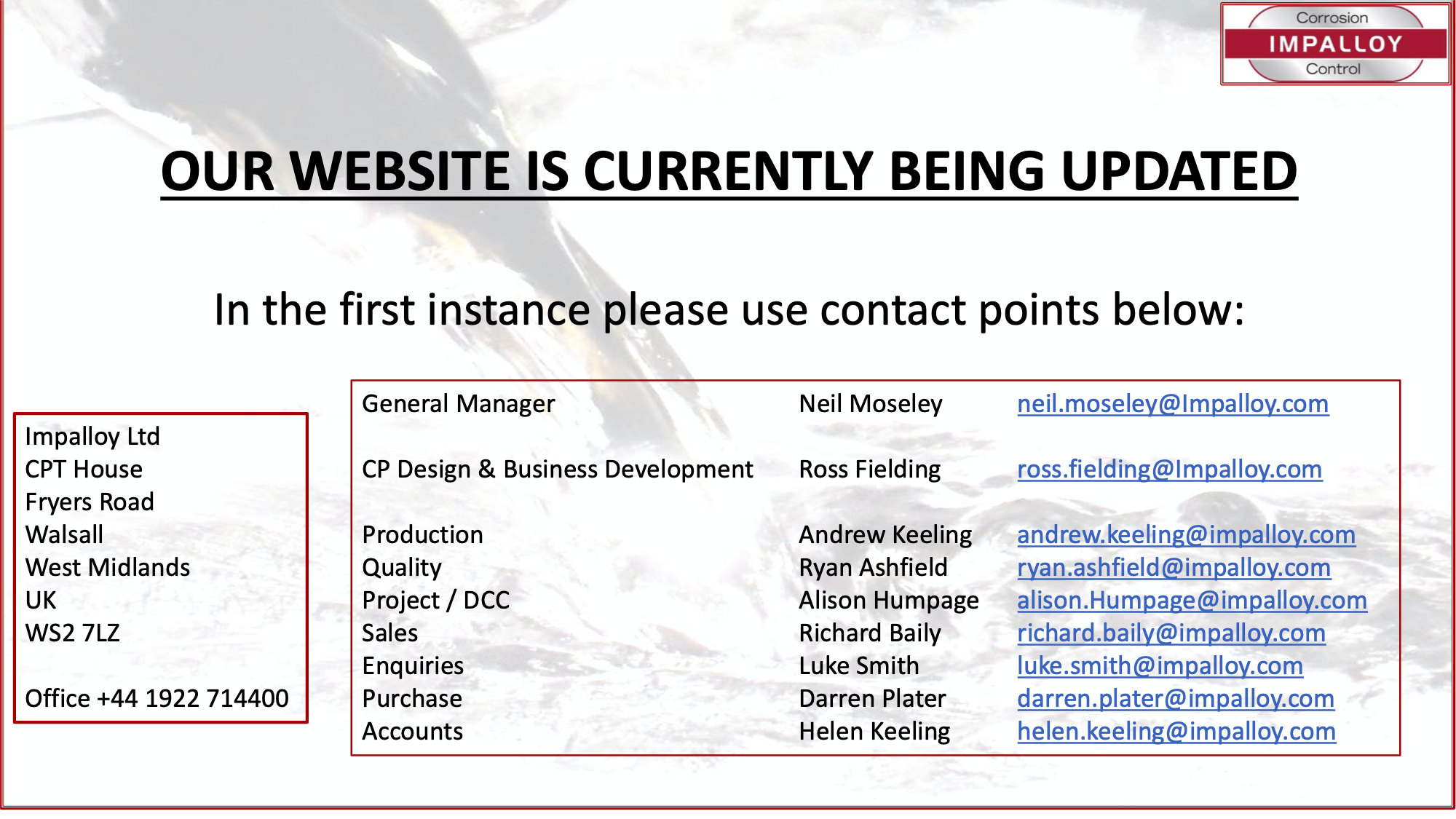 C-Sentry Anodes for the sacrificial protection of steel using aluminium and zinc alloys have been supplied worldwide by Impalloy for over 40 years. We have recently introduced the C-Gard brand to aid the identifcation of our anodes. Flush mounted and tank anodes are identified by the C-Sentry brand and bracelet and platform anodes are identified by the C-Gard brand.
An investment in our fabrication facilities has provided an unrivalled resource in the area, with pipe bending to 4″ of 12 metre lengths, brake press, plate rollers and machining. Welder qualifications to 15mm in 30mm parent materials complements this extensive facility.
We specialise in manufacturing larger platform, bracelet and flush mounted anodes, in sizes up to 4000Kg to the exacting standards of the offshore industry. We have developed our expertise in the provision of the documents packs to the latest stringent offshore standards. Our long track record is proof of our expertise in this area.
Extensive testing using modern equipment is backed up by our DNV certification of our alloy.
We are situated some 20 minutes from the M6 and M6 toll, within 40 minutes of Birmingham airport and within walking distance of local trains. This ideal location gives us simple communications being centrally located in the UK.
Sacrificial anodes are used on pipelines, platforms, subsea structures; wind turbine foundations and monopiles, wave and tidal generators; quay and harbour walls, jetties & pontoons, dock gates; ships and boats hulls, ballast, grey and potable watertanks; power station intake screens; storage tanks. In short anywhere steel is immersed in water, anodes will be found.
Cathodic Protection for pipeline